If you've been Googling how to be a professional organizer, certification has probably been on your mind.
There are many Pro. Organizer courses & training for Pro Organizers out there such as NAPO and the BCPO, which have tons of resources floating around about how to become a professional organizer and a lot of them are all about starting the path towards certification. And seriously, this can be one of the most overwhelming places to start. I know, you're an organization-savvy, details-oriented kind of boss babe… so you want to make sure you dot all of your i's and set yourself up for serious success. Before you hit the panicked-and-overwhelmed stage, pour yourself some wine and relax… I've broken down the steps into tiny bite-sized nuggets you can actually process.
LET'S DISCUSS.
Certified Professional Organizers adhere to a set of standards agreed to by the BCPO (yep, it stands for Board of Certification for Professional Organizers). To get your CPO designation, you'll have to follow a rigorous course of education, log a ton of client hours, then pass the CPO exam. The goal? Setting yourself apart from the competition with your credentials.
Let's start with the basics of how certifying yourself as a professional organizer. Afterward, you'll be able to move forward completely clear on whether or not certification is the right goal for your business.
How to Become a Certified Professional Organizer
There's a lot of information out there about certifications for professional organizers… Like, a lot. The BCPO Guide alone is 40 pages long. If there's one thing we can say about our industry, it's that we are super thorough.
Here's the professional organizer certification process, baby steps style:
1. Complete 1500 hours within 3 years
In case you were wondering, that requirement averages out to about 9.5 hours of work per week for 3 years. These hours have to be actual documented, paid hours where you are organizing a space, training your client, or providing virtual organization services. You can substitute up to 250 hours with other accomplishments… Think higher education, publishing organization-related articles, volunteer work, and organizing classes. The time commitment required is not for the faint of heart.
After completing these hours, you'll be incredibly well prepared to offer your clients high-quality advice (because you've been rocking it out every week for 3 years!). And since 1500 hours is no joke, it's important that you keep track of every hour you work… You don't want any of your progress to go to waste.
If you're not sure which hours on the job actually count towards your certification, well, you're not alone. In my Certification Tracker, I walk you through each part of an organizing job and how it applies to your certification hours (we do so much for our clients, it can be hard to decide what to include).
2. Apply for and pass the certification exam
The next step is to pass the BCPO exam. This is a six-part standardized exam, covering everything from how to assess your client's needs to space planning, plus the specific ethical and legal considerations required by the BCPO. Here's exactly what you'll be tested on:
Conducting a qualifying home organizing interview with a client
Preliminary assessment of the organizing project
Project plan development
Project implementation
Follow up and maintenance
Legal and ethical responsibilities for professional organizers
The test is only available at certain times of the year, so get out your planner and take note. P.S. Right now, it will cost you $450 to sit for the exam… Add this to your business budget while you're working those hours!
3. Keep Your Certification
This is not a one and done kind of thing. If you want to be certified by the BCPO, you're going to have an ongoing to-do list to keep your home organization credentials current. You'll need to:
Pay an annual maintenance fee (currently $100). This will keep you listed as a Certified Professional Organizer… miss a payment, and you'll be taken off the website. This is a HUGE reason that professional organizers pursue certification, so keeping current is a must.
Submit your application for recertification. Every three years, you're required to get re-certified. There are a couple of ways to do this, but both start with submitting your application.
Take 45 hours of continuing education OR retake the CPO exam. You can choose whether you want to qualify for recertification through continuing education or retaking the test…. (because maybe some of you really like standardized tests? Is that a thing?). If you choose continuing education, make sure that the hours will count before signing up for any classes.
Do I NEED a certification to have a professional organizer career?
This is an extremely common misconception, and in short, the answer is NO, you do not need a certification to start your own professional organizing career. (Check out one of our students' success stories here) The only way to even get professionally certified is to just get started and demonstrate a serious commitment to your side-hustle for approximately 3 years (which ironically, doesn't take a certification to be able to do… but it WILL take a lot of know-how on the sales side to reach your 1500 paid hours.)
The education for Pro Organizers required to put CPO next to your name can feel really good… And it certainly shows you're not a stranger to hard work. But just because being a CPO is one way to stand out in this biz, it is NOT the only one. Really, what clients care the most about is your personality and how easy it is to work with you… And that's the kind of trust and wow-factor no certification can give you.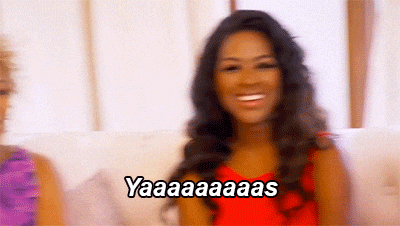 When you're building your professional organizer business, you need a way to set yourself apart from the competition and consistently drive sales (focusing on your bottom line is non-negotiable if you want to stay in business). There are people out there willing to hire you right now for $50-$125 an hour, no certification required. To land their business, you DO need a solid sales strategy and the right marketing to get you noticed by high-end clientele. That's why I created the Pro organizer education course, Inspired Organizer™… It's exactly what I wish someone had mapped out for me when I started my pro organizing side hustle. I would have saved myself SO much anxiety and money. It also includes info on virtual organizing (which counts toward certification hours!) if that's something you're looking for.  You can also learn more about our pro organizer services and check out the rest of our blog for more resources!
Have you already launched your pro organizing biz? How important is being a CPO to you? Do your clients ever ask you about this? Let me know in the comments! I'm super curious to hear what you've decided is best for your brand.
Still not sure if starting an organizing side hustle is right for you? Check out these 5 things to know before starting your professional organizing career.
Get my simple roadmap for launching and growing your business.